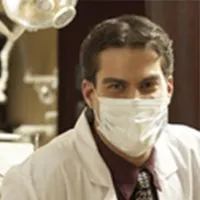 An endodontist is a specialized dentist with advanced training in diagnosing and treating problems associated with the inside of the tooth. They typically complete four years of dental school and an additional two or more years of advanced training in endodontics. Endodontists are also licensed by the state in which they practice.

Endodontists primarily perform root canal therapies, including re-treatment of previous root canals that have not healed completely, but are also qualified in diagnosing and treating oral and facial pain, as well as treating dental emergencies, such as toothaches, oral trauma, and cracked or displaced teeth. They can also treat more complex conditions, such as extreme pain, medically compromised patients, and anatomic problems including tooth curvature and calcification. Endodontists also perform certain surgical procedures, most of which are required as an alternative to conventional root canal therapy.

Endodontists routinely acquire continuing education to stay abreast of state-of-the-art research, clinical procedures, and technology, such as operating microscopes, ultrasonics and digital imaging.
To make an appointment with our endodontist Dr. Franklin L. Gordon, Jr., D.D.S., M.S., M.S. call us in Flint, MI today at (810) 230-0990.